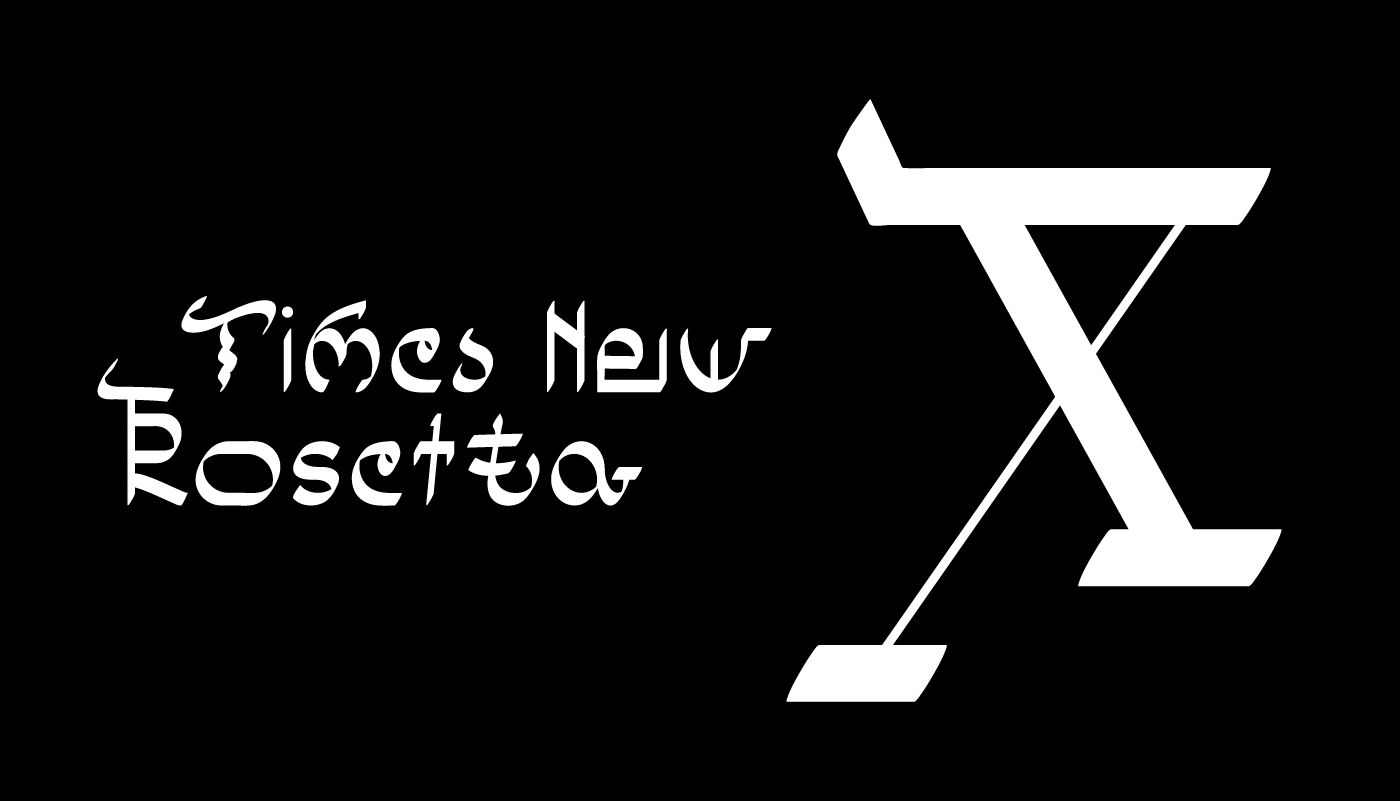 Times New Rosetta is a custom made display font for the International Student Festival in Trondheim in 2019 (
ISFiT19
). ISFiT is the world's largest student festival with a thematic emphasis, and in 2019 the chosen theme is "Migration – The Global Puzzle". Every second year ISFiT invites approximately 450 students from all over the world to attend the festival, take part in workshops and discuss the theme. 
By developing a new font inspired by different written languages around the world, we highlight one of the biggest factors that forms a culture. The language is something we have strong relations to, and the font can therefore be read in different ways, depending on who you are. People with knowledge of an Asian language can therefore interpret the font differently from people with other language knowledge. For instance a person may read an Armenian "p" instead of a Latin "f", or a Georgian "r" instead of a Latin "m". For cross cultural groups that occur during ISFiT19, the font opens for conversations about the different letters, digits and characters. 


To make the font, I gathered letters that looked similar to Latin from approximately 40 different written languages. Times New Rosetta is now a font consisting of 107 letters, 20 digits, and lots of different symbols. The font is in only one weight and style, and the reason for the high number of characters is because there's more than one version per character. Because of the different levels of complexity in the characters, you can still write aesthetically pleasing words and sentences.